Congregational Meeting Review
Sunday, June 2, 2019
Thank you so much to everyone who attended our congregational meeting on Sunday, June 2! We were able to cover a lot of ground, touching on some highlights from the past year, what we're excited about looking forward, approving our new elder board, as well as discussion of our intentions and priorities for community hour and the racial equity journey.
Below, we've included some presentation slides and content from the meeting, for those who weren't able to attend. If you have any questions or are looking for more specific information, please contact Lucas directly at lsweitzer@lasallestreetchurch.org.
Approved Elder Board
We presented our new slate of elder board members and non-elder board nominating committee members. They were unanimously approved! Thank you to everyone who voted.
Welcomed Heidi Schreiber
Heidi Schreiber is our summer intern, coming from Duke Divinity School.
Discussed Pastor Oreon's Retirement and Delegation of Responsibilities
Pastor Oreon has been an integral part of life at LaSalle, and we're happy that she will continue to worship with us in retirement! We discussed some of Oreon's key responsibilities on staff and laid out how we will be picking up these responsibilities. Please click on either image below to see a more detailed view.
Celebrated Community Life
Since our last congregational meeting in February, we've welcomed seven new members into our congregation, performed three child dedications / baptisms, and hosted two newcomers dinners where we got to know 24 people.
Updated Progress on our Good Shepherd Window
The crew at Restoric are close to completing their restoration of our Good Shepherd window. We shared some photos and video taken by Joy Miller and Lois Scott.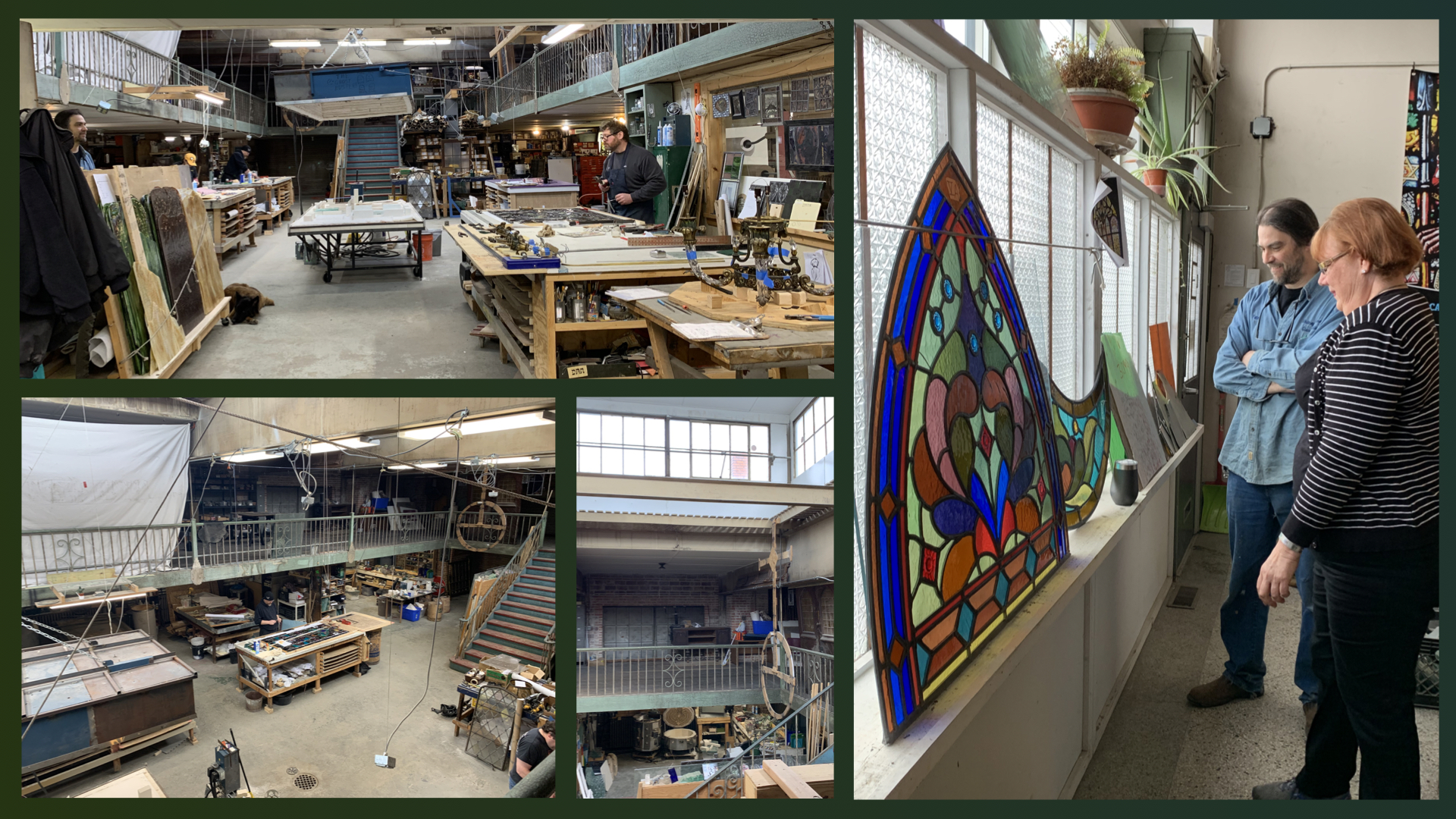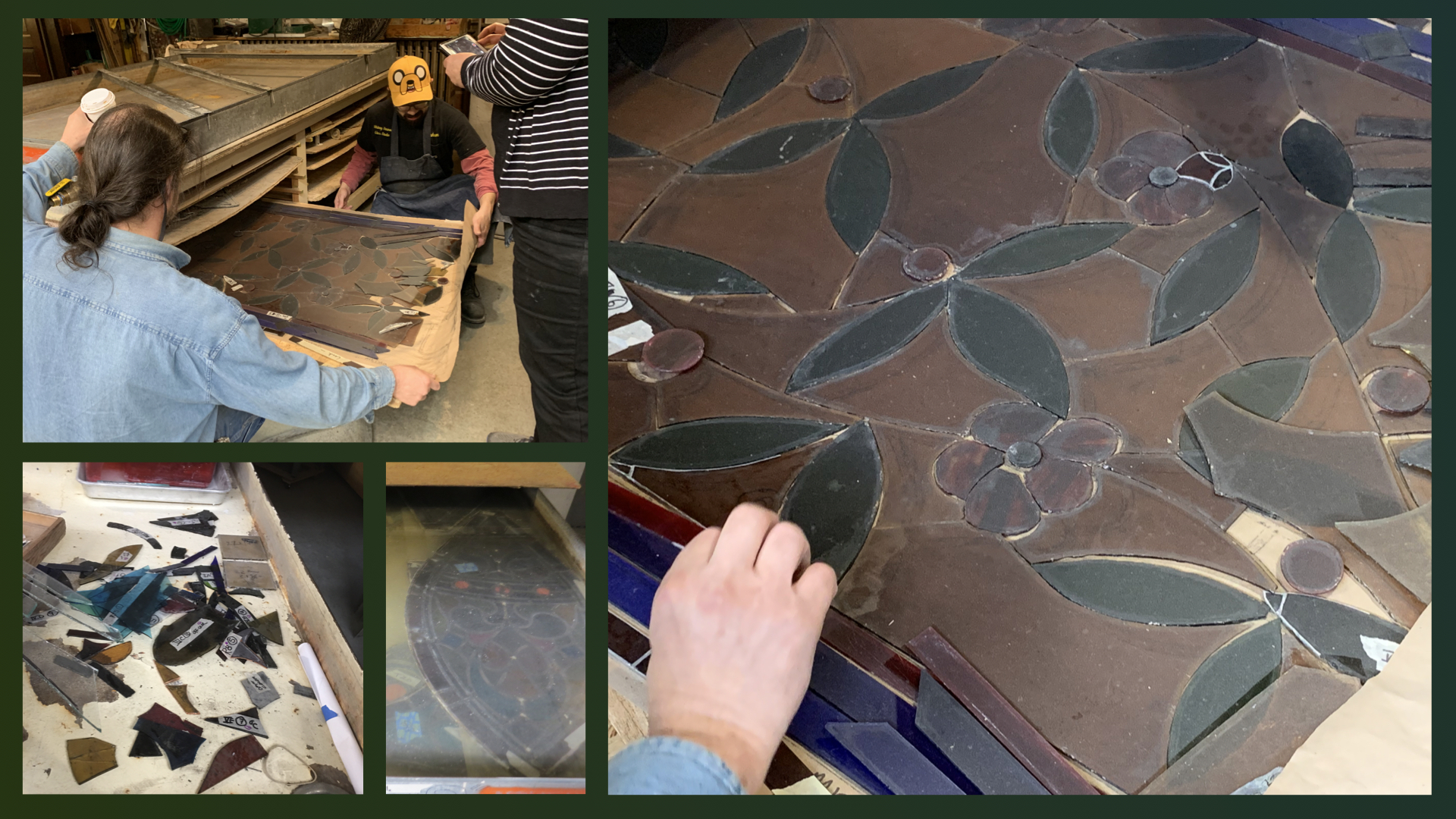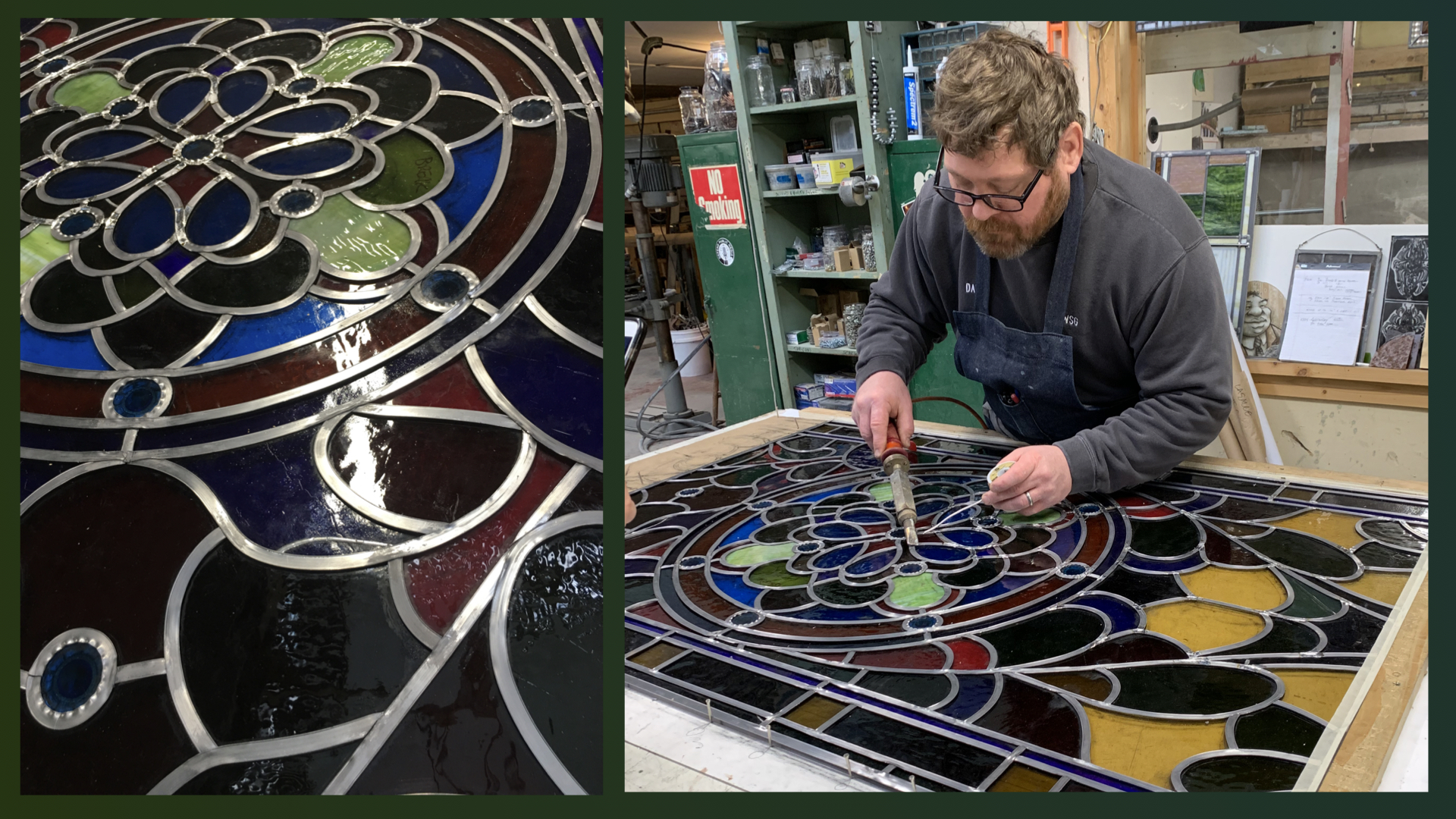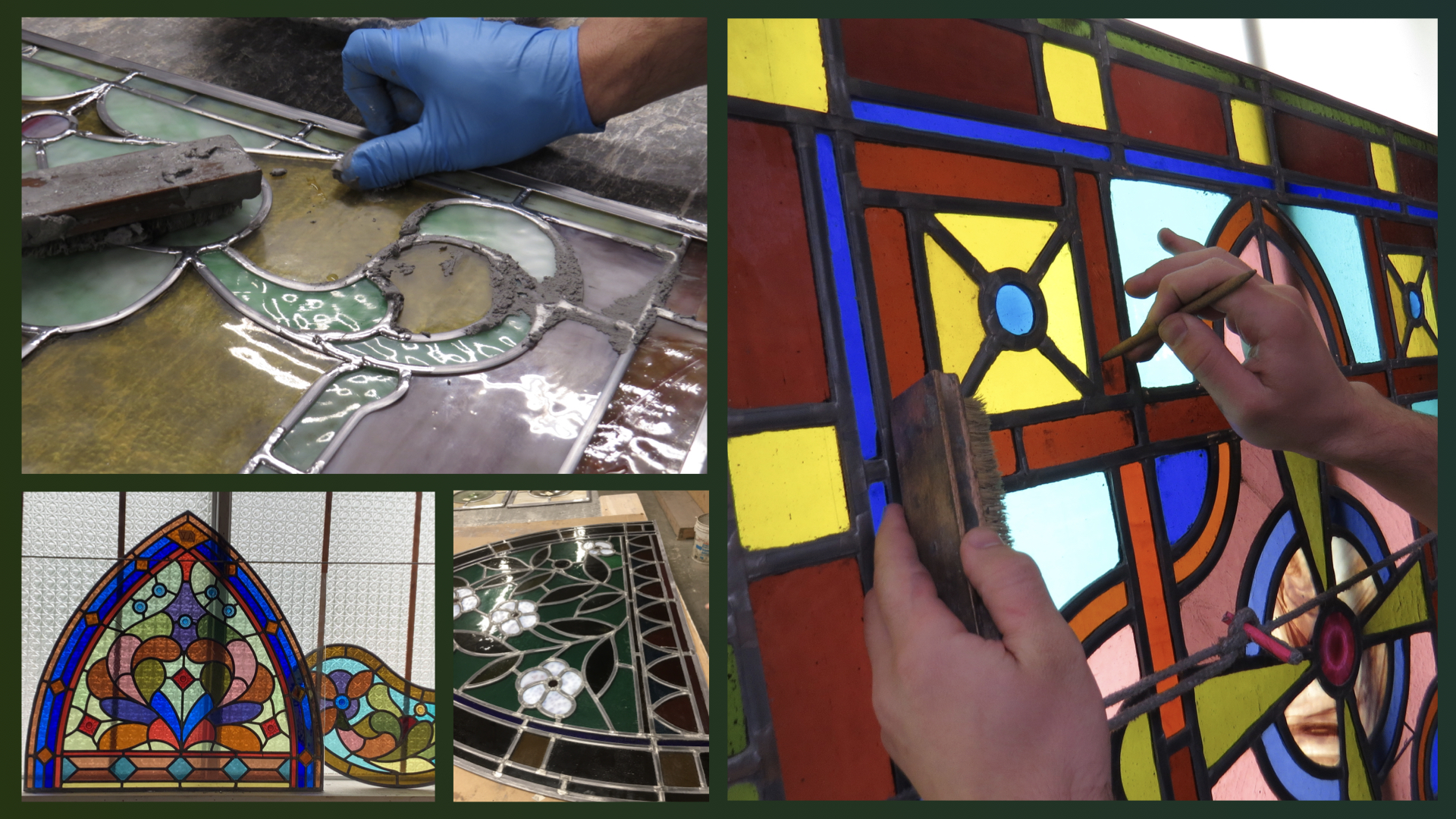 Celebrated Andy Foreman
We also celebrated Andy Foreman, our volunteer choir director and assistant treasurer, as he prepares to leave for St. Louis. Thank you so much to Andy and all the time he's dedicated to making Sunday morning worship at LaSalle transformative.
Discussed our Summer Sermon Series
We have some exciting concepts ready for our two summer sermon series. Read some more about them and the dates for these series to the right.
Reviewed Trusted Ten Survey Results
We discussed two of the demographics shown in the Trusted Ten survey we filled out early this year with Reesheda Graham-Washington. Check out the combined 'trusted ten' of our congregation by race and education level.
Reviewed our Community Hour Survey
Before this meeting, we asked for your input on our Community Hour programming, and the congregation's reaction to the shortened service time this necessitated. We shared these survey results, which you can see in the charts below. We are still accepting new submissions for the Community Hour survey — fill it out at lasallestreetchurch.org/survey!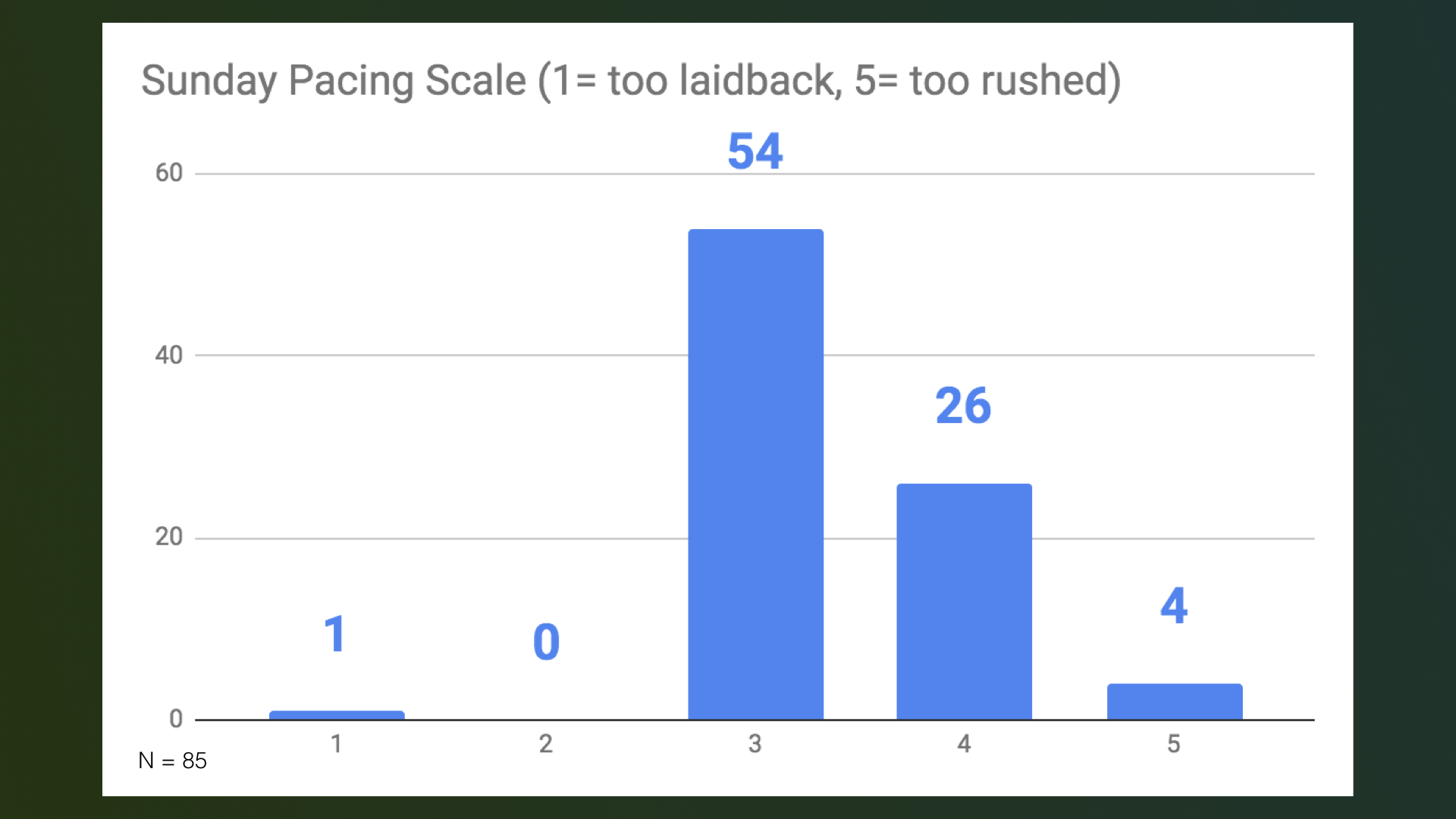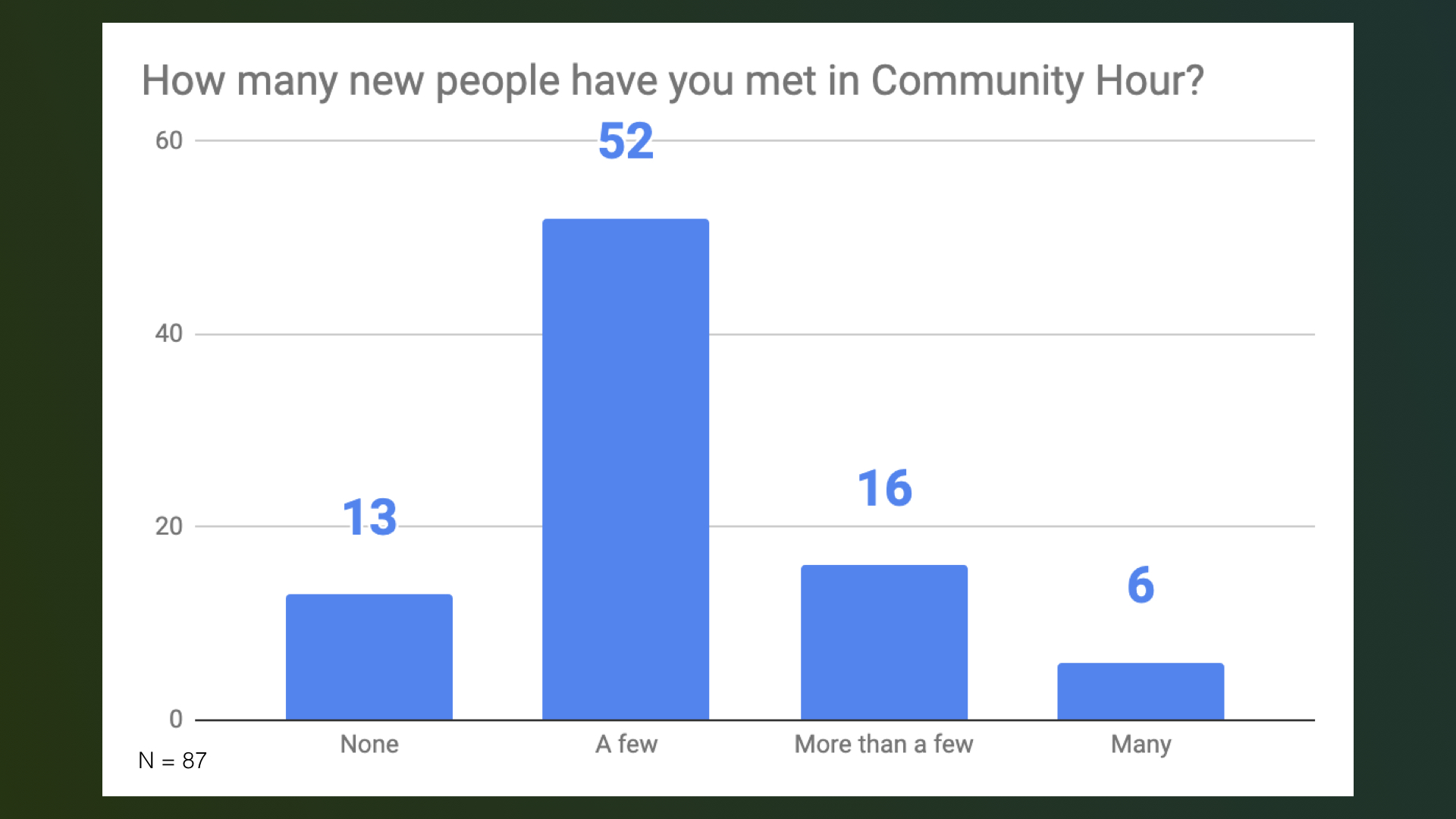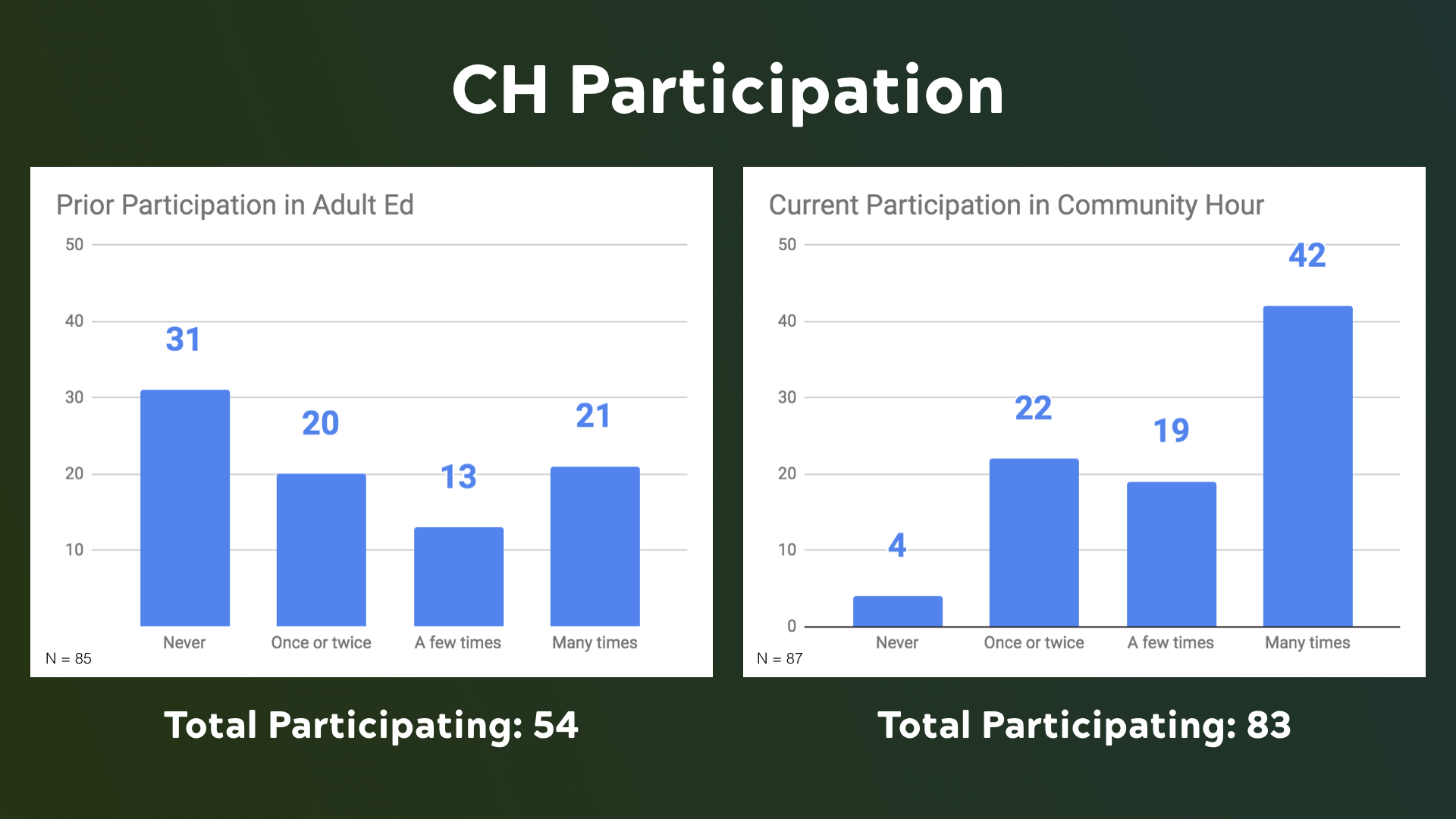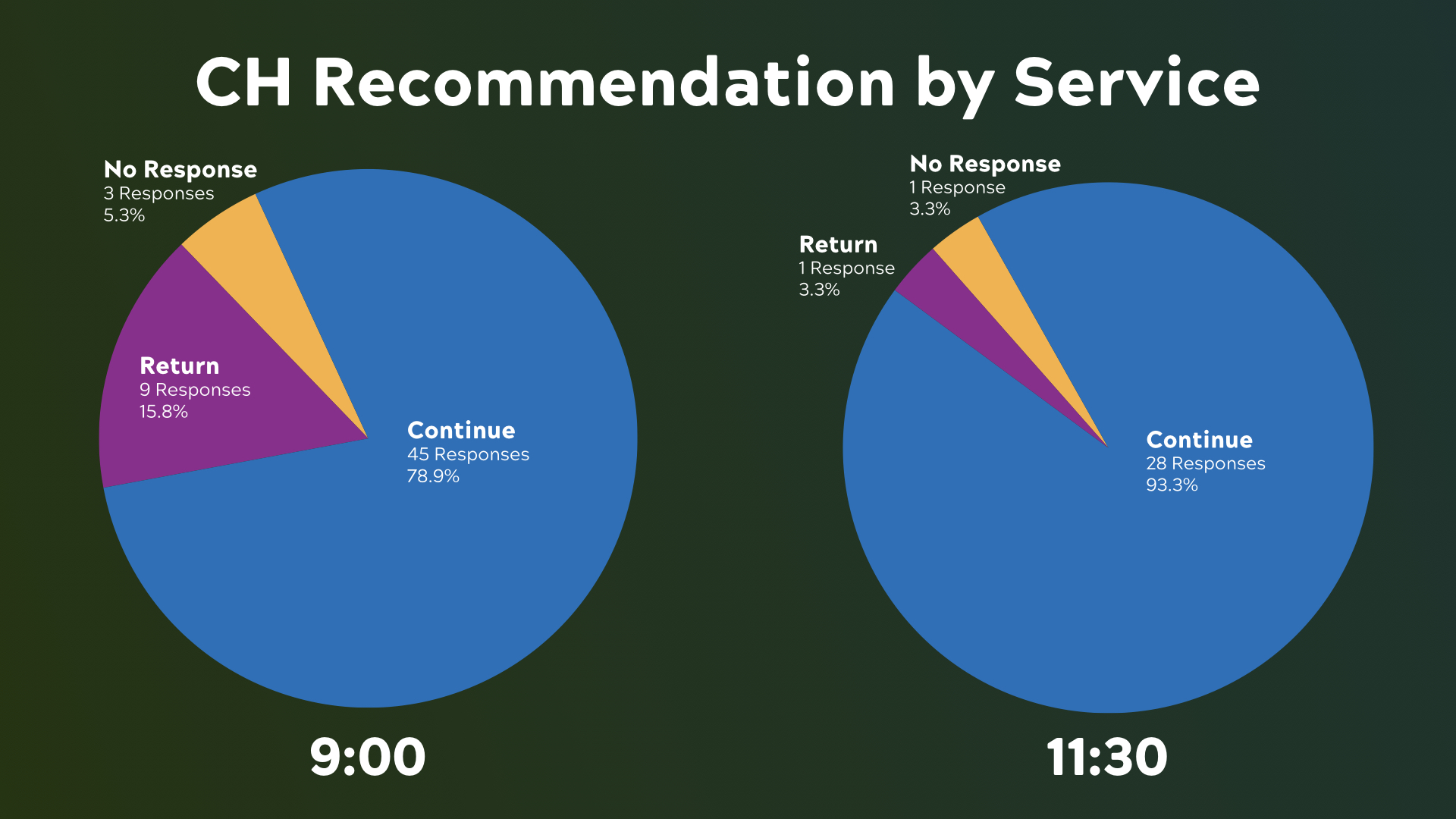 Discussed Possible New Community Hour Programming
We also reviewed some of the suggestions for Community Hour programming laid out by the congregation in the Community Hour survey. We are hoping to implement some of these ideas in the coming ministry year.
Here are a couple more items we discussed:
Community hour survey. During our discussion around community hour, 'the room' decided it would be best to re-send the survey that was discussed to solicit more input from the congregation. You can complete the survey at lasallestreetchurch.org/survey. If you can't remember whether or not you filled it out already, or would like to change the answers you chose previously, just fill it out again - I will remove the older responses for those who submit multiple times. I've also added a final 'catch-all' question, where you can write in any thoughts you have that weren't captured by one of our questions in the survey. I will be reading every submission, so please send me your thoughts.

Summer book study on The American Summer by Alex Kotlowitz. This was the book Julie mentioned in connection with our racial equity journey, and we got to hear how the content in this book intersected with one of our very own LaSallers, Erica Reddick. Multiple people have already asked us how to get signed up for this study, and we will have more information about that in the coming week.
We hope this gives you an idea of all the items we covered during this congregational meeting. If you have any more questions, please contact Lucas at lsweitzer@lasallestreetchurch.org.